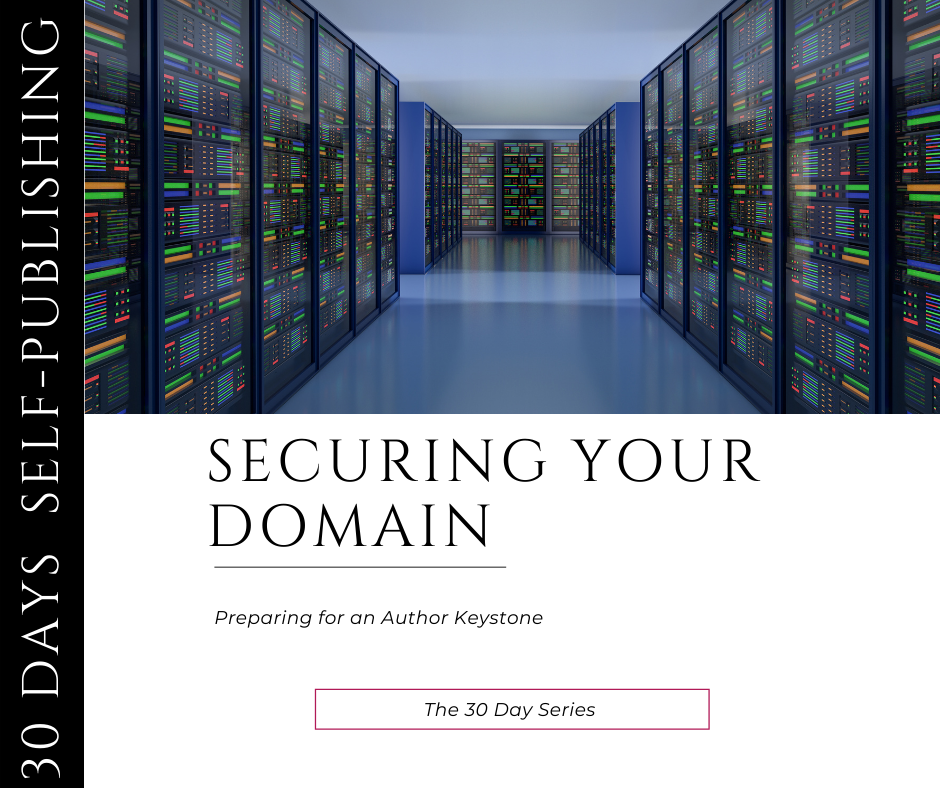 Set up your identity as an Author
There are two things you must do to set up your author identity without delay, buy the domain name, and decide on a pen name.
Purchase the domain for your author brand first
Try your best to get your name itself, or something like johndoeauthor.com or johndoebooks.com, too. Make sure you get the dot com and ignore  the other domain extensions for now. Other domains you may want to own are keyword domains, but don't invest in too many. For example, owning something like outofthisworldbooks.com could help you later, as could a non-fiction domain like easywritingtips.com. You can buy your domains from a number of places, like GoDaddy.com, or Gandi.org.
Install a WordPress Blog on Your Hosted Author Account Owning a domain is only half the battle to launching your own author site. You have to get a hosting plan to host the files. Use a simple plan and don't fork over large amounts of money for extras at this time. All you really need is to be able to log into your cPanel and install WordPress using QuickInstall. This will place a blog on your domain, which you can easily run on your own or allow an administrative assistant to run for you at a later date.
Consider a Pen Name
You can choose to publish under your own name – and if you're publishing in the non-fiction world, this may be the best way to go (especially if you're weaving your own experience and stories into your books). But with fiction, you may want to use a pen name. You can have multiple pen names for genres when you self-publish, too. Think ahead of when you are a famous author – You may want to use a pen name to protect your privacy.
Things to consider
Make sure no one else is using your pen name
Is the domain available
Get all the social profiles and
The author page on Amazon and elsewhere.
If all of the above are free, use the pen name.
Be sure to come back for the next episode of the 30-day series on self-publishing your own book!